TEXT Cathy Lai
Local Macao bands spoke of the challenges they faced, and the perseverance that keep them moving forward amid the city's fledgling music scene.
Inside the student hall of the Saint Paul School, the atmosphere heated up amid upbeat drums and guitar riffs. As Angus Chao, vocalist of local rock band Scamper, invited everyone to stand up and let loose, students started waving their hands in the air, singing along with the chant.
The four-person band appeared as part of the School Music Ambassadors, one of several outreach activities that recruited local bands to perform and promote original music among local students. The activity was a warm up for this year's HUSH!! Full Music festival, which took place between 28 April and 1 May. Organised by the Cultural Affairs Bureau (IC), the annual event has become a major platform for local rock bands since its inception in 2005.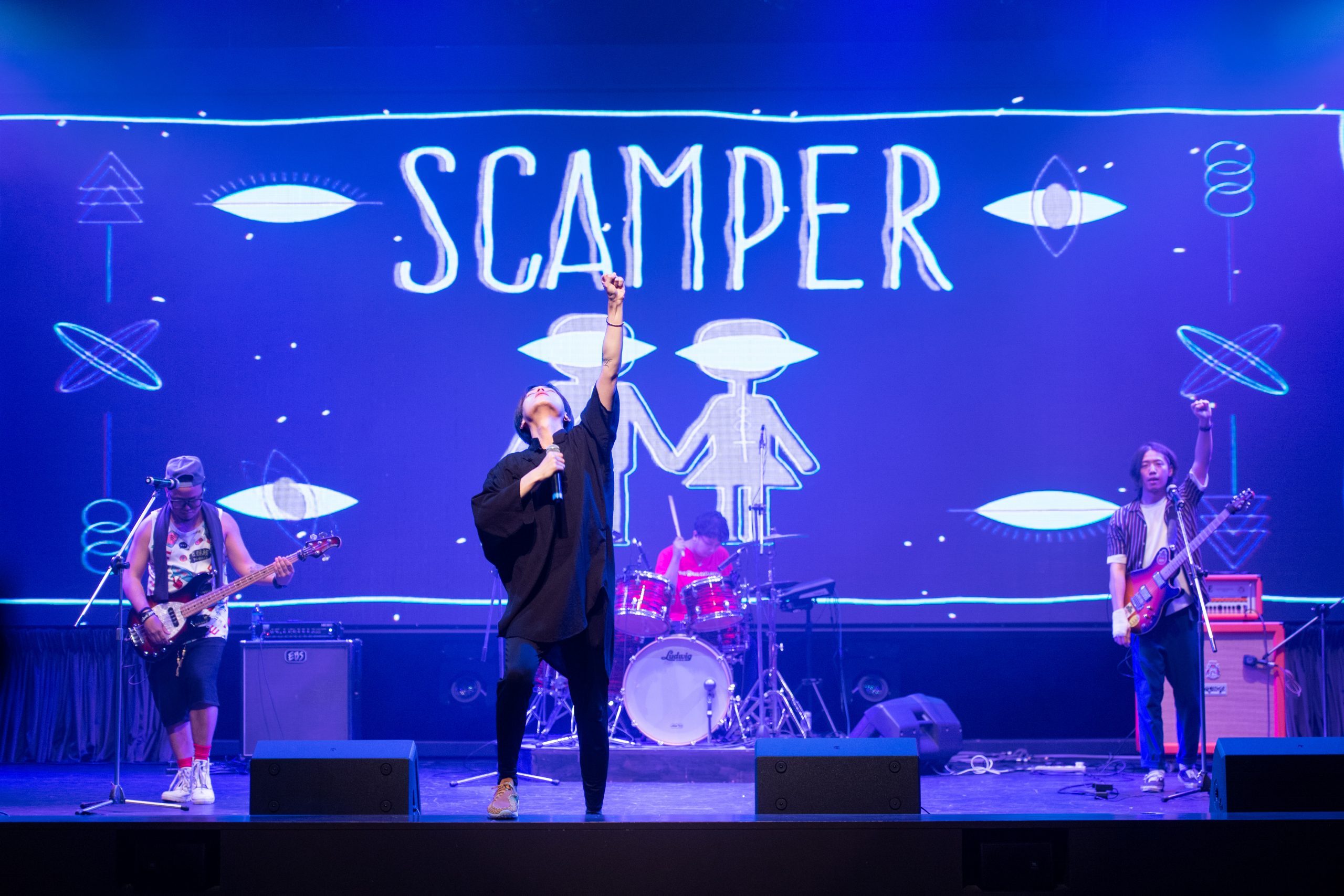 "The students are very excited to see the local bands," said Karen Lai, Music Department head of the school. "They understand that it's not easy to thrive in such a small city as Macao, and they are especially appreciative of the original music they produce."
Echoing Lai's remark, Jun Mak, Scamper's guitarist, observed that public perception towards rock music, which was often seen as incongruent within Chinese society, has changed a lot over the past decade. "The schools value young people with different musical talents, and parents have become more open-minded; they give their children freedom to explore different interests," he said.
Despite a late start, the band scene in Macao is definitely taking shape. A quick internet search will lead you to some of the most familiar names to local music fans, such as Black Sheep, Blademark, Evade, Forget the G, and Catalyser. Meanwhile, more and more new bands have been forming in recent years, striving to make their music heard.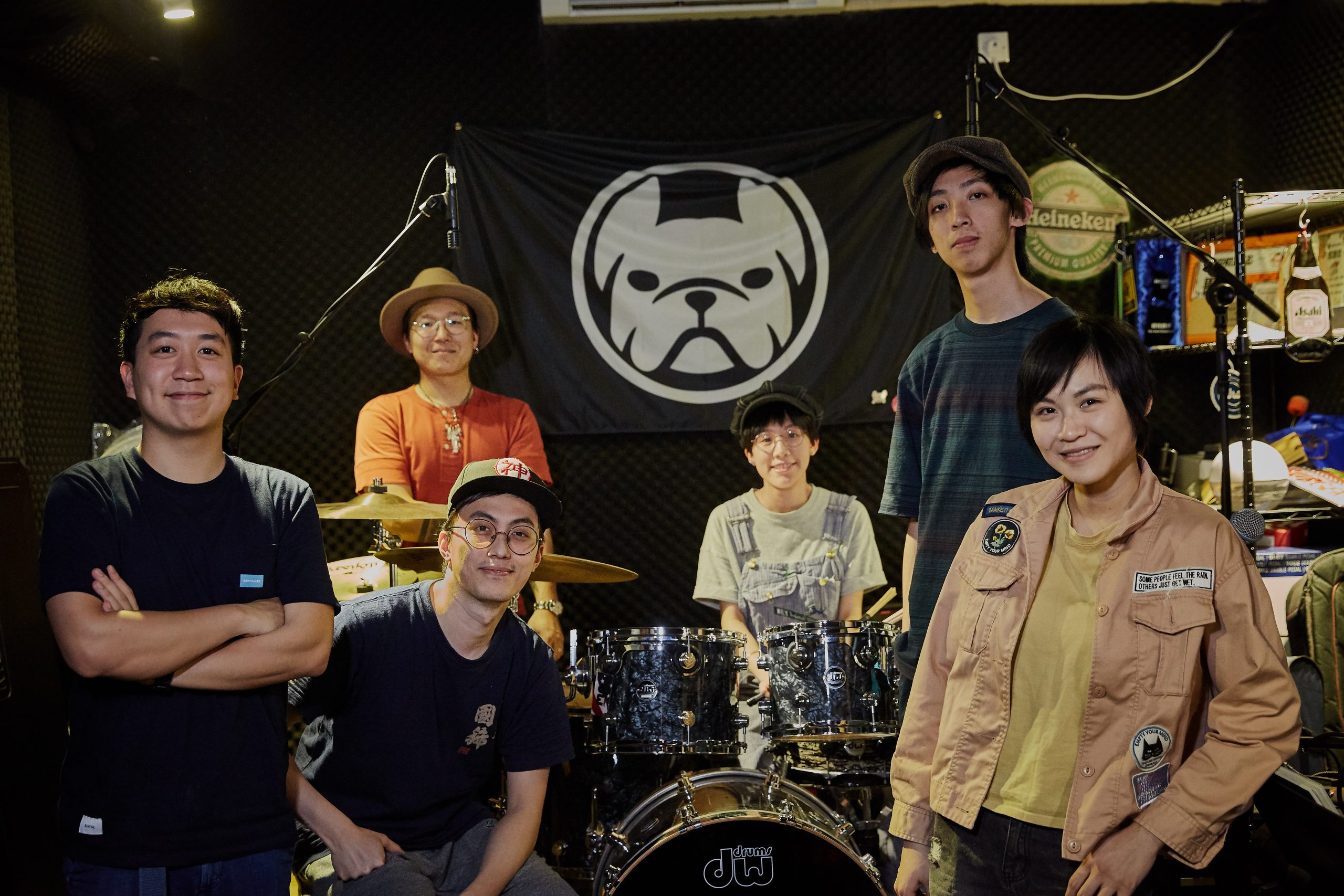 However, in a highly commercial city like Macao, the environment does not offer support  those who follow an artistic path. With rising rent and all forms of financial pressure taking their toll, artists and musicians remain cautiously optimistic about the future of Macao's creative scene. In the wake of the biggest rock festival in the city, we spoke to local bands about the challenges they face and the efforts they've made to push forward.
Finding a way home
Active since 2005, Scamper has made frequent appearances at major musical events in the city, from the annual HUSH!! Full Music festival, through to opening for Linkin Park's Macao show in 2009. The band has gained broader visibility in recent years, performing at music festivals in different parts of Asia, such as Thailand, Taiwan, and mainland China.
In 2016, the band had their first China tour, taking the stage of big and small live houses across 18 cities. "I think we have made a name in mainland China; people [there] have started to recognise us and want to see us. Now, we are trying to develop the market in Macao," said Chao.
You may wonder why the Macao rock band has to find its way back to where they are from. Mak cited the local's mentality as a major reason: "Macao people have been following overseas music scenes for a very long time, from Hong Kong to Korea. But when it comes to local music, [although recognition is growing] it is still not substantial enough to make them want to pay attention to local productions," he explained.
This lack of enthusiasm among local audiences imposes challenges, especially on fledgling bands and less affluent music show organisers. Catalyser, a six-person band for