Chagall exhibition transports museum visitors to southern France.
The Macao Museum of Art (MAM) is showing an exhibition that transports visitors thousands of kilometres away to the southern coast of France, inviting them to experience the sharp light, deep‐sea blue, and rich colours of the Mediterranean through the work of an iconic artist.
The exhibition "Marc Chagall, Light and Colour in Southern France" showcases more than 100 works by Russian‐French artist Marc Chagall, one of the most versatile and prolific artists of the 20th century. Active well into his 90s, Chagall created a major solo exhibition at the Pompidou Centre in 1994, a year before his death.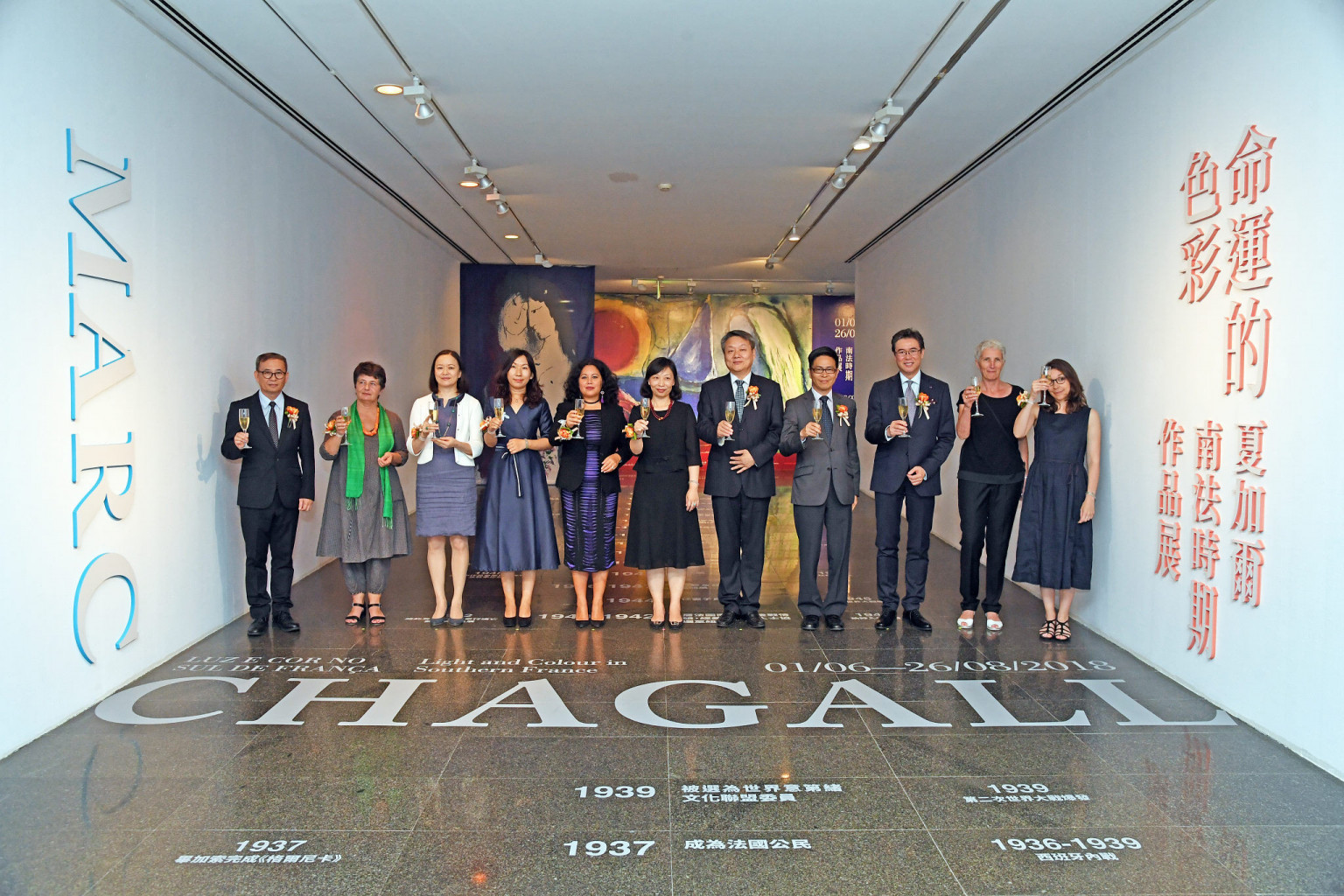 Born in the Russian Empire, in what is now Belarus, Chagall spent decades chasing his dream (and surviving turmoil) around the world. He began his art career with a move to the heart of the Russian Empire, then France, Germany, the Soviet Union and the US, before settling permanently in southern France in 1948. He also travelled in Europe and to Israel.
Decades of travel provided him with a rich understanding of landscape, geography, colour and painting styles, all of which are in evidence in the exhibition.
"I have travelled widely and visited many countries," he once said. "I have travelled many roads, across the globe in my search for colour and light." In 1950, he purchased a property in Saint‐Jean‐ ‐Cap‐Ferrat on the Cote d'Azur, a part of France he would call home for the rest of his life.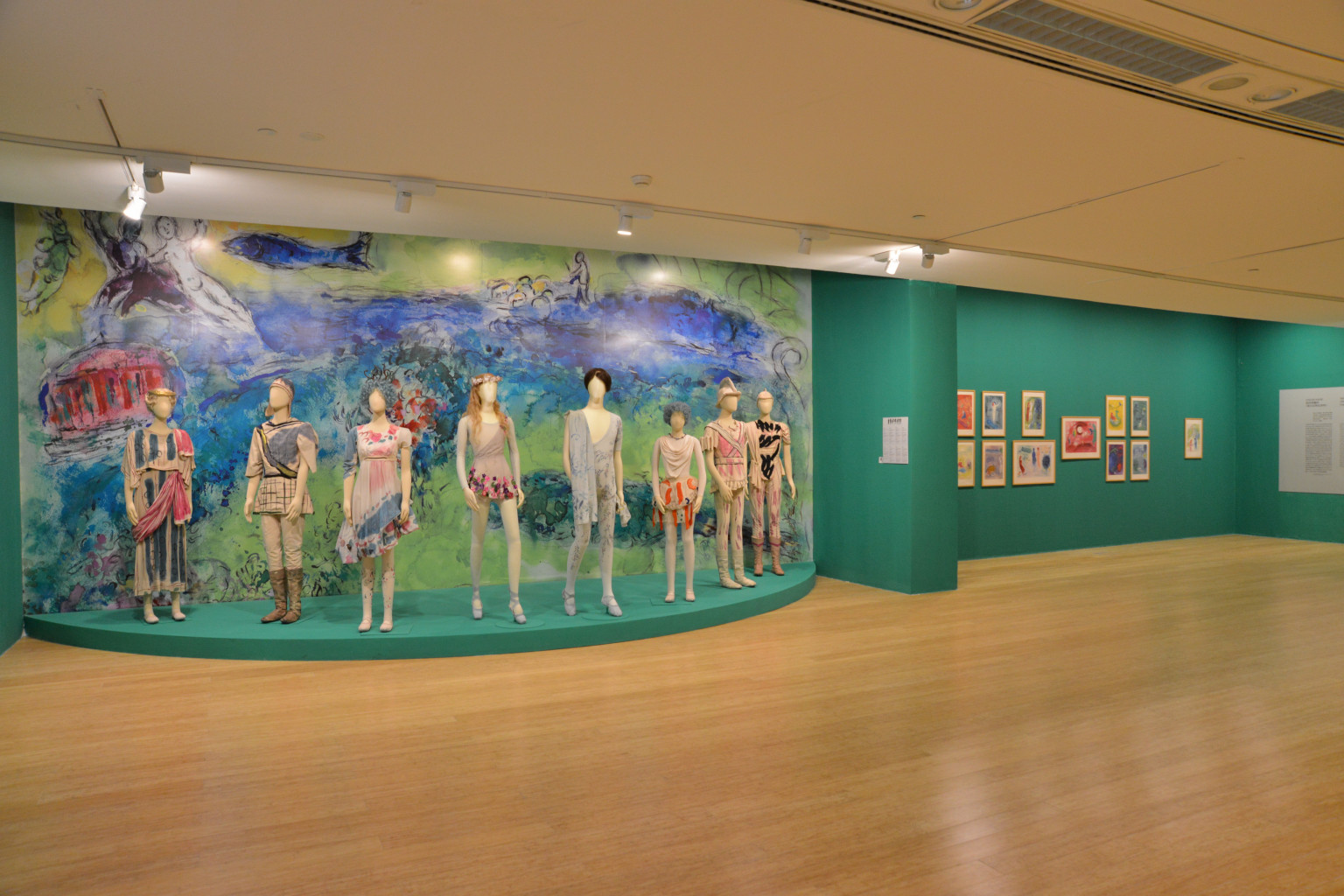 It is the works of this period that are on display at the museum. They include landscapes, flowers, trees, and scenes of southern France. He was inspired by the deep blue of the Mediterranean and the striking landscapes of the Cote d'Azur. "My heart waits and falls still. I can see the sun flowing. Its rays cover my face," he wrote.
This is the first major exhibition of his works in Macao, and highlights the incredible diversity of his creations – from oils to stained glass, gouaches to costumes, lithographs to tapestries— Chagall did it all.
A touch of France in Macao
The exhibition opened on 1 June and runs until 26 August. It is open to the public, free of charge, with Cantonese‐language tours available every Saturday and Sunday afternoons.
A highlight for both the 29th Macao Arts Festival and the 2018 Le French May, the exhibit was organised by MAM, the Macao Government Tourism Office and the Macao Foundation. Additional help was provided by the Musée National Marc Chagall in Nice, Opéra National de Paris, in collaboration with Bouquinerie de l'Institut, Cécile Léon Art Projects in Paris, and the generous support of the Chagall Estate.
At the opening ceremony, Paule Ignatio, acting consul general of France in Hong Kong and Macao, said that the exhibition allowed visitors, "to get a glimpse of this beautiful region that he loved, through his very special touch."
Ambre Gauthier, co‐curator of the exhibition, reflected on what might have been: "Marc Chagall travelled a lot during his life but never went as far as Asia. My feeling is that, influenced by many cultures, he would certainly have enjoyed and appreciated Macao as I do. Inspired by the Mediterranean atmosphere that one can feel in Macao, I decided to present artworks created during the 20 peaceful years he spent in the south of France."
A winding road
Chagall was born Moyshe Shagal in 1887, the eldest of nine children of a poor Jewish family in Vitebsk, a city in what is now Belarus. He developed an intense interest in art at a young age. When his mother tried to enroll him in the local Russian high school, she was informed that government schools did not admit Jews. Without hesitation, she offered the headmaster 50 roubles – an incredible sum – to admit the 13‐year‐old boy; he accepted.